School Council Election 2021-22
On Friday 24th September the pupils at Harcourt Primary School took part in our school council elections.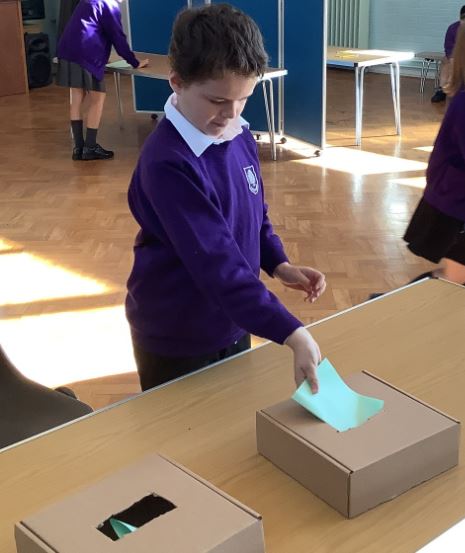 As a part of this process the children learnt about how democracy works in the United Kingdom. The process began with pupils being nominated as candidates followed by writing and performing their speeches to their classmates.
Our School Councillors 2021-22
Year 1 - Sophie
Year 2 - Mila-Rose
Year 3 - Harry
Year 4 - Eira
Year 5 - Beatrice
Year 6 - Charlie