Sports Premium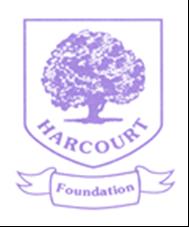 Harcourt Primary School
Sport Premium Funding Summary
Funding for schools is calculated by the number of primary aged pupils (between the ages of 5 and 11) as at the annual census in January. All schools with 17 or more primary aged pupils receive a lump sum of £8,000 plus a premium of £5 per pupil. Smaller schools receive £500 per pupil. It should be noted that the funding is split over financial years.
How the funding has been spent:
Total received 15-16 £8,615 spent £6,177.07 (pending payments outstanding)
Spent
Month
Item
Income
Expenditure
Total O/S
September
Shepway Sports Trust Package
£250.00
September
Competition Package
£750.00
October
Herald Cup
£35.00
October
Mini Archery
£240.00
October
After School Club
£100.00

November

Income
November
Footgolf
£50.00
November
Dance Workshop
£350.00
November
Samba Match Goals
£275.98
December
Playground barriers
£1,674.00
December

Tricycles

£449.96
December
KS1 Pgrd Barriers & Outdoor PA System
£1,694.00
December
Trophy
£20.97
December
Netball Unit, Water Bottles and Carrier
£212.16
January
After School Club
£100.00
March
Sports Day Equipent
£175.00
May
Income
£3,590.00
June
District Sports
£50.00
Totals
£8,615.00
£6,177.07
£2,437.93
The following considerations for 15-16 were made based upon completed KCC audit May 2014 and many of these have been addresses this year:
Harcourt school truly values PE and school sport. We have invested a lot of funding in up-skilling our teachers and organised 'team teaching' with professional coaches. This will lead to our teachers being more confident in delivering quality PE lessons in the future.
Below are current, ongoing and future targets for 15-16, 16-17 utilising PE Premium funding.
School Website
OFSTED inspectors will look at our website before they carry out an inspection and will expect to find use of the PE funding on there. OFSTED will also expect the governors/school leaders to have a clear vision on how/why the funding is being used in this manner and how it can/is being used to make a difference to whole school issues. The key criteria that we need to included are:
The amount of grant received
How it has, or will be, spent
What impact the school has seen (or hopes to see) on pupils' PE and sport participation and attainment
In 2015 our website was updated with relevant documentation. In 2016 our website has been re-designed and updated with the required reporting and documentation. We aim to build on this by using it as a forum to inform viewers of upcoming events and opportunities and to celebrate the achievements of our school community
Schemes of Work/Assessment Systems in Place
It is very important to have a rigorous scheme of work and/or assessment system in place. Under the new curriculum guidelines, children in Key Stage 1 and 2 should be taught the following:
Key Stage 1
Master basic movements including running, jumping, throwing and catching, as well as developing balance, agility and co-ordination, and begin to apply these in a range of activities.
Participate in team games, developing simple tactics for attacking and defending
Perform dances using simple movement patterns
Key Stage 2
Use running, jumping, throwing and catching in isolation and in combination
Play competitive games, modified where appropriate and apply basic principles suitable for attacking and defending
Develop flexibility, strength, technique, control and balance
Perform dances using a range of movement patterns
Take part in outdoor and adventurous activity challenges both individually and within a team
Compare their performances with previous ones and demonstrate improvement to achieve their personal best
Elite provide a scheme and complete termly assessments which I monitor carefully and update in collaboration with them. OFSTEd have indicated that the scheme is of a high quality with a clear focus on competitive skills and sports activities.
During 2016-2017 I will be monitoring the delivery of the scheme both by Elite and School Staff to ensure these standards are maintained. The assessments will be added to Target Tracker so that progression, attainment and participation can be monitored.
I have also reviewed the Swimming provision and will be putting in place more rigorous planning and assessments in collaboration with Folkestone Sports Centre.
After school activities
We offer after school multi sports and lunch activities via Elite and lunchtime multi sports via Elite and collaboration with local Secondary Schools and other sports providers.
From April we have run a Friday football club.
We run a girls' football club.
We run after school tag rugby
We will continue to extend the provision in 2016-2017 in collaboration with local clubs, for example Folkestone Hockey Club will be delivering a series of sessions for KS2. I would also like to extend provision for KS1.
Gifted and Talented Programme
It is very important that all pupils receive stimulating and challenging PE lessons regardless of ability. This often leads to a focus primarily on the less active children and sometimes gifted and talented pupils are not being challenged appropriately.
This is a target for Harcourt to identify and plan / signpost for these children. In February we will be having a visit from Olympic Athletes in Schools who will run a talent identification programme and assemblies/activities to inspire all children.
Competition
One of the key objectives of the Sport Premium is to increase participation levels in competitive sport within primary schools for all groups.
Harcourt attends Kent based tournaments and utilises Elite to coach towards these competitions. Children with issues around health and weight are subtlety targeted to attend.
This year we have also set up competitions with local schools and focussed on KS1 which is an age group not normally targeted for competitions
The children enjoy participating in the Herald football league and Folkestone councillor's sporting day.
Inclusion
There is a big emphasis on schools to provide fully inclusive PE lessons for all of their pupils. At Harcourt all children are expected to take part in all PE lessons and activities. We target reluctant sports pupils via Shepway tournaments such as multi sports and run health programmes via Change for Life
I have systems in place in 2016-2017 to audit participation and attendance to extra-curricular activities in order to effectively target provision to children who are more reluctant to take part in physical activity.
CPD
I am a fully qualified Sport and PE specialist with 18 years of experience as well as a healthy sporting career of my own and can therefore help to support staff children and the school community.
I attend Kent PE conferences
I attend CPD at Pent Valley in order to kep my knowledge and skills up to date and relevant.
Teachers are up-skilled via team teaching with Elite and staff INSET.
Teachers are able to attend CPD via Pent Valley sporting expertise
Assemblies
Olympic Roadshow/ Inspirational assemblies are booked annually via our Shepway Sports Trust Package - see Sports Board
Paralympic assemblies are organised annually
S Andrews
Sports Premium and PE Lead
September 2016
(Review date: September 2017)